New Year's Eve Fireworks Spectacular – NEW DATE!
Sponsored by Wells Fargo
The Fireworks Spectacular has been rescheduled due to safety issues with high wind gusts on New Year's Eve.
NEW DATE…
Saturday, January 5, 2019 | 7 p.m.
Gene Leahy Mall, 14th and Farnam
*Parking meters will be FREE after 5 p.m. on Saturday, January 5th for the Fireworks Spectacular, courtesy of Mayor Jean Stothert.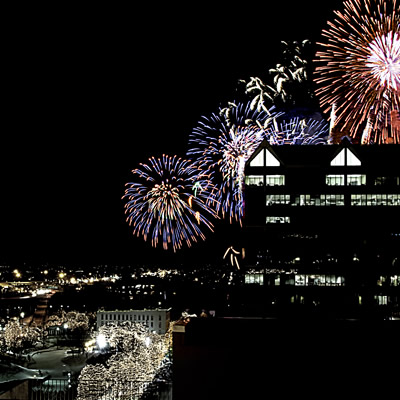 The last signature event of the Holiday Lights Festival, enjoy the spectacular show with family and friends! And be sure to arrive early – the event is expected to draw thousands of people.
Those needing or requesting accommodations are welcome to view the fireworks from the third floor of the W. Dale Clark Library.
Produced by J&M Displays, each shell is choreographed to open on cue to a musical score developed specifically for this event. Spectators are encouraged to tune in to STAR 104.5 to celebrate The Iconic 60s and ring in a new year as you watch the dazzling show.